Otley Economic Bulletin
Sponsored by: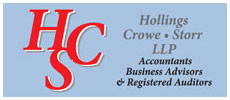 Download the latest issue of our Otley Economic Bulletin.
View the archive of all our Past Economic Bulletins.
View the current list of available business premises in Otley.
Otley Chamber of Trade supports Otley BID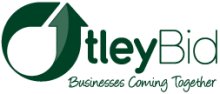 Useful Links
The following links are considered to be of potential use or interest to Otley Chamber members. Please note that Otley Chamber is not responsible for the content of external internet sites. If you would like to suggest a link to a website that you consider to be of potential interest to all - or the majority of - Chamber members, or you wish to report a broken link, please use the online contact form.
Links relating to Otley
Chambers of Commerce
Chambers of Commerce are local, independent, non-profit making and non party-political organisations, funded by membership subscriptions. They can offer advice on international trade and many organise trade missions for companies. Some even run training courses for businesses. Membership includes benefits, such as contributing to their publication and receiving discounts on various services.
UK Business Information
Euro Info Centres (EICs)
The Euro Info Centres provide information and assistance to companies about European legislation and policies, as well as doing business in Europe. They offer a range of information and assistance to help local firms, tailored to their needs. As well as answering enquiries on all aspects of European rules and policies, the Centres provide a service to alert companies to contract opportunities in the public sector. They can also help firms wishing to find business contacts in other European countries, including partners for distribution, marketing, finance and research.
News Organisations