AC Acupuncture
Part of our 'Meet the Members' campaign
Acupuncturist Alison Lyon-Murphey specialises in holistic understanding of the human body and how it moves & works. She focuses on her patients as a whole, not just the physical.
When Alison set up AP Acupuncture in 2019 following a 1st class honors degree from the Northern College of Acupuncture in York, she was excited to bring together all her experience in physiotherapy with acupuncture expertise to create a unique service in Otley.
As well as being a mum of three, and a keen cyclist, she has worked at the LGI and as a SeniorLecturer at Huddersfield University, but now Alison runs her business from Chevin Physio on Bridge Street.
Alison really wants to encourage people, particularly those who have suffered from stroke, to see how it can benefit them - from mobility issues to an improved feeling of wellness, she believes most complaints and ailments can be greatly improved with her acupuncture techniques - and emphasises it is completely natural, with 3000 years of research and evidence behind it!
Initial consultations last 1.5 hours and cost £55. She then typically recommends a series of 6-8 treatments which each last 1 hour and cost £45 each.
To get in touch or enquire with Alison, call her on 07413325137 or fill in the form at www.apacupuncture.co.uk/contact
#otley #otleychamberoftrade #chamberoftrade #chamberofcommerce #otleybusiness #shoplocal #shopotley #apacupuncture #yorkshire #yorkshirelife #acupuncture #acupunctureworks #acupuncturerocks #acupuncturelife #acupuncturetherapy #supportlocal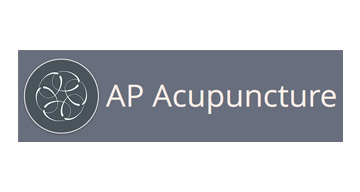 AC Acupuncture
Contact:
Alison Lyon-Murphey
Category:
Health & Well Being
Description:
Licenced Acupuncturist
Address:
7 Bridge Street, Otley
Website:
www.apacupuncture.co.uk
Phone:
07413325137