Silk Sisters
Part of our 'Meet the Members' campaign
Underwear (and a bra fitting service), purses, swimwear, bags, shoes, slippers, jewellery, homewear… it's all here in this treasure trove of a shop - Silk Sisters. Owned by Jeanne Trutch.
Jeanne (pronounced Jan) began her retail career in Dubai where she lived from 1980 to the late 90's. Her two ladieswear shops were casual wear and cocktail dresses, and very successful at the time, which was before the arrival of the supermalls!
When she returned to the UK, Jeanne went into partnership with her friend Cath, selling silk nightwear & underwear, jewellery and other gift items at parties, before setting up their shop in Otley - Silk Sisters - in 2004.
After near closure in December 2020, Jeanne has decided to keep the open and has recently set up Facebook and Web shops, and along with her super friendly staff Donna and Helen, they are keeping Otley's gift shop market going strong!
Please pay them a visit, they have some gorgeous items and are waiting to welcome you.
#otley #otleychamber #otleychamberoftrade #chamberoftrade #chamberofcommerce #otleybusiness #shoplocal #shopotley #silksisters #giftshop #yorkshiregifts #yorkshire #yorkshirelife #supportlocal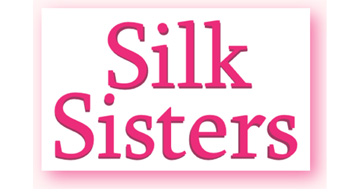 Silk Sisters

Contact:
Jeanne Trutch
Category:
Retail
Description:
Design-led fashion accessories, clothes and lingerie. Unique gifts for all occasions.
Address:
4 Market Street, Otley, LS21 3AF
Website:
www.silksisters.co.uk
Phone:
01943 463353
Members' Special Offer



10% discount off all stock for Chamber members only
Please quote this page when redeeming