Two for Joy Tattoo Studio
Part of our 'Meet the Members' campaign
Meet Laura Bowditch. NOT a scary tattoo lady (her words!) - in fact, a very friendly, approachable and creative lady who happens to be the owner of Two for Joy tattoo studio on New Market in Otley.
Laura is originally from Pontefract where she started her career over 10 years ago as an apprentice tattoo artist. She has since worked in various other studios, but her growth in confidence and skill over time has made her take the leap and open her very own studio - here in Otley!
Laura has been creating works of art on Otley residents for a number of years now, as well as many others who come from far and wide to visit her time and time again.
She takes a lot of pride in the versatility of her work, and her excellent customer service puts people at ease as soon as they meet her.
Laura has a thriving business here and is always happy to recommend places to eat, drink & shop to her customers. She operates on bookings only which are limited to three months in advance so she advises people to plan ahead if they want to visit her.
To find out more about Laura and her co-worker Ian (whose latest work can be seen below in photo XX), you can follow @twoforjoytattoo on FB or IG or visit her website - twoforjoytattoo.wixsite.com
@two for joy @ianjamestattoo
#otley #otleychamberoftrade #chamberoftrade #chamberofcommerce #otleybusiness #shoplocal #shopotley #twoforjoy #twoforjoytattoo #yorkshire #yorkshirelife #supportlocal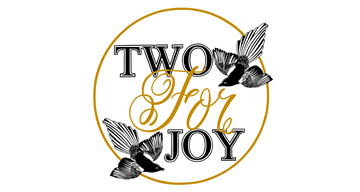 Two for Joy Tattoo Studio

Contact:
Laura Bowditch
Category:
Tattoo parlour
Description:
Tattoo parlour
Address:
11 New Market, Otley LS21 3AE
Website:
www.twoforjoytattoo.wixsite.com
Phone:
01943 968988