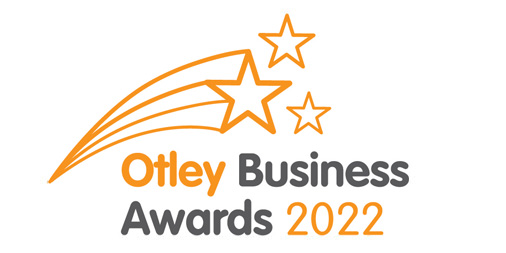 Otley Business Awards 2022 Nominations
Please fill out the online nomination form below for the Otley Business Awards 2022.
Please note that any nominations made before Wednesday 17th November 2021 may not be acknowledged by the judges. The closing date for nominations is Friday 14th of January 2022.
Please note that only businesses that are based in Otley and that have an LS21 postcode qualify for entry into the Otley Business Awards.
The Business Awards Categories for 2022 are as follows
BEST NEWCOMER
Nominate any business that has opened since January 2021.
BEST SERVICE SECTOR
Nominate any business that sells services to other businesses or the public e.g. Accountants, Banks, Estate Agents, Cleaners, Care Service Providers, Hair & Beauty, Solicitors, Financial Services etc.
BEST RETAIL
Nominate any business which sells goods to the public.
BEST EATERY
Nominate any restaurant, café, takeaway or dining pub
BEST PUB/BAR
Nominate your favourite public house/bar.
GOOD SERVICE AWARD
Nominate any business that has demonstrated continued exceptional service over and above your expectations.
COMMUNITY AWARD
Nominate any business that has contributed to supporting the Otley community during 2021/2022.
BEST APPRENTICE/TRAINEE*
Employers only - Nominate your apprentice or trainee who has contributed to your business
ENVIRONMENTAL AWARD*
Nominate your business if it is working to improve it's environmental footprint
BEST KERB APPEAL*
Do you take pride in the appearance of your business? It's not who's got the grandest building it's what you do with it to make Otley look its best. Nominate yourself

OUTSTANDING CONTRIBUTION TO THE OTLEY BUSINESS COMMUNITY*
Formerly the Lifetime Achievement Award, nominate a fellow business person who has been a support to your business and/or the wider Otley business community over the years.
*For these categories businesses only are to nominate themselves
We reserve the right to amend the category a business is nominated in if correct.