Courtyard Planters
Part of our 'Meet the Members' campaign
Meet husband and wife team, Katie Burnett and Tom Williams - owners of Courtyard Planters, well known to some but arguably one of Otley's best-hidden gems…
Over the last several decades Katie's family has acquired more and more of the buildings surrounding the Courtyard and when Katie and Tom decided to open their own business some 16 years ago, it felt like the ideal place to put it!
With the help of some excellent mentors from other local businesses, Katie and Tom have gone from gardening novices to hugely popular and successful plant growers and sellers - with an outdoor nursery, indoor plant, seed & gift shop, their own seasonal cut flower arrangements, and even Christmas trees and wreaths now too!
Cleverly, they open on market days (Tuesday, Friday, and Saturday). Then the rest of their week is spent up at their growing nursery on the Chevin and tending to all the planters we see around town as part of their work with Otley in Bloom.
This courtyard is not only work for Tom and Katie, but it is also their home and garden which they generously share with us. Please pay them a visit and enjoy the space they have created - you can even stay for a cuppa if you like and whatever you drop into their honesty box goes to Hug on a Tray.
You can also order online, call or email Katie - all the information is on their website https://www.courtyardplanters.co.uk
#otley #otleychamber #otleybusiness #loveotley #humansofotley #chamberoftrade #chamberofcommerce #shopotley #shoplocal #courtyardplanters #gardencentre #yorkshire #yorkshirelife #supportlocal #campaignshopindependent #leedsindie #leedsindies #visitotley #yorkshiregarden #secretgarden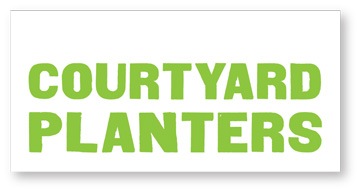 Courtyard Planters

Contact:
Katie Burnett
Category:
Home & Garden
Description:
Gardening Shop specialising in plants, pots, garden antiques and curios
Address:
9 Westgate, Otley, LS21 3AT
Website:
www.courtyardplanters.co.uk
Phone:
01943 462390
Members' Special Offer



10% OFF all plant sales if they mentione the chamber

Please quote this page when redeeming