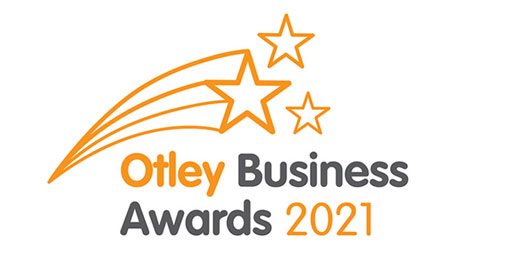 Business Awards Celebrated The Best Of Otley!
With the governments roadmap for Post - Covid re-opening shining a glimpse of sunlight on the Otley business community, another welcome tonic arrived last week with the announcement of the winners of the 2021 Otley Business Awards.
Now in its 7th year the annual Otley OBAs have grown to become a regular fixture on the calendar for Otley's shops, cafes, pubs and commercial businesses as some of Otley's 360 or so businesses are assessed to find those offering the best service.
Awards were handed out by the new Otley Chamber of Trade President, Simon Raybould, where possible and safe to do so, on Friday 19th March bringing to a close 3 months of organization.
OBA organizer Helen Wilkinson said, "After a long period of hibernation for many of Otley's businesses, especially retail, beauty and hospitality, it's been a real pleasure to see the nominations flood in from customers for a wide range of the town's businesses and also a pleasure to receive the often glowing findings of our mystery shoppers.
The Awards are open to every business in Otley, all that's needed is for one customer to nominate them in one of the categories then they will be judged. Each of the 13 categories had a real variety of nominations this year, including many businesses that haven't featured in previous years.
All our mystery shoppers live outside Otley, from places such as Silsden and one as far as West Bromwich, which made judging a challenge as our mystery shoppers have been unable to reasonably travel to Otley from the towns they live in to make personal visits. Although some categories could be judged as in previous years by anonymous mystery shopper visits, most businesses have been closed this January and February so those assessments had to be made by a mixture of online reviews, websites, social media and phone enquiries.
Sadly, circumstances also prevented us staging the usual glittering awards evening ceremony as we have done each March since 2015 but we hope to be back with a bang next year. The OBAs are so important to the town in generating a buzz, raising spirits and reminding our beleaguered shops, cafes, pubs and commercial businesses how highly Otley's shopping public regards them together with reminding everyone of the diverse offer Otley's town centre has."
A special mention went to Sally Hinchliffe of Bondgate Bakery who was awarded the Lifetime Achievement Award for many years of consistent voluntary contributions to the town, over and above her own business.
We are delighted to announce the 2021 Award Winners who were all presented with their own engraved awards and personalised certificates.
The Award Winners
Best Apprentice/Trainee Award - Florence Waudby of Otley Dental Care
Left to right - Lucy Botham, SImon Raybould (Otley Chamber of Trade President, Florence Waudby, Helen Wilkinson (of Otely Business Awards Organising Committee)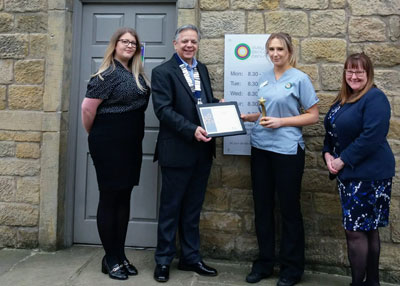 Best Newcomer Award - Like Nana Did
Left to right - Chris Lyons, Maisy Orr, Jo-Ann Lyons, Simon Raybould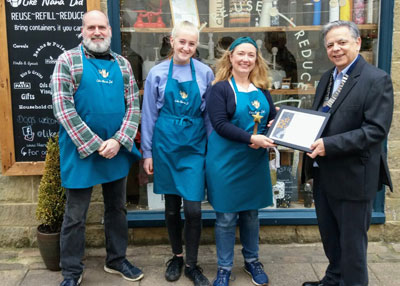 Best Retail Award - Rachel Michael, Odd & Ends
Left to right - Helen Wilkinson, Rachel Michael, Simon Raybould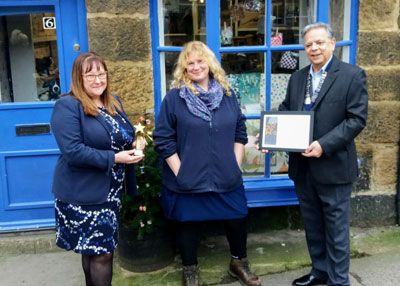 Best Pub/Bar Award - The Fleece
Left to right - Geoff Lever, Helen Wilkinson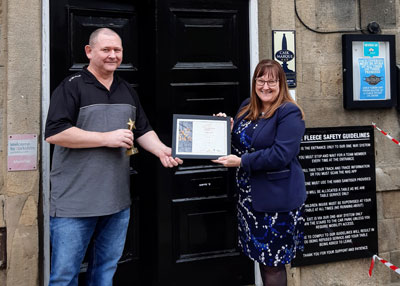 Best Eatery - Salami & Co Coffee House
Left to right - Simon Raybould, Simon Ferro, Helen Wilkinson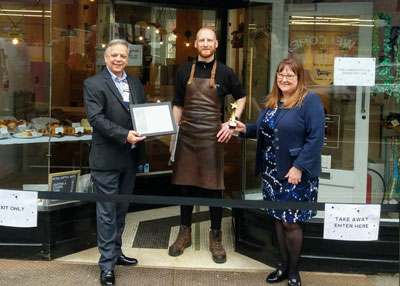 Best Service Sector Award - Business to Business - The Yorkshire Wordwright
Left to right - Richard Hughes & daughter Rhiannon Hughes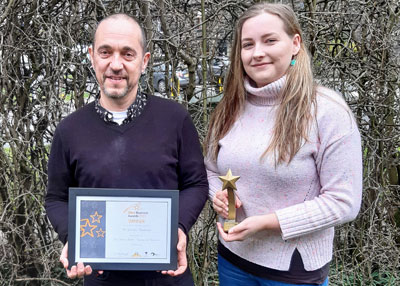 Best Service Sector Award - Business to Consumer - Tailored Dog Grooming
Left to right - Jade Roland-Warden and Sam Bryson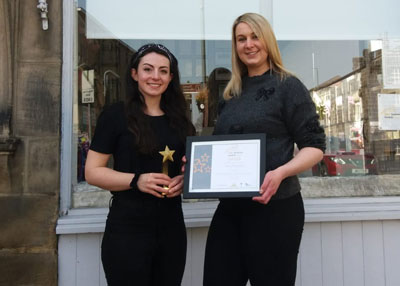 Best Kerb Appeal - Nam Jai Thai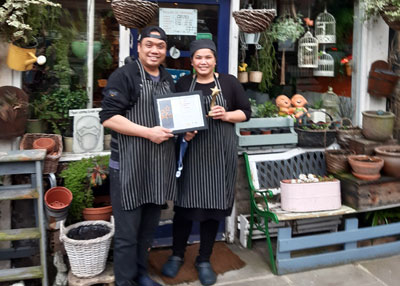 Good Service Award - Retail Sector - Ivy House Botanicals & Wellbeing
Left to right - Helen Wilkinson, Megan Brown, Simon Raybould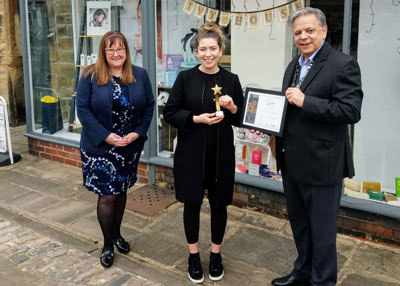 Good Service Award - Service Sector - Maggie Tiernan Personal Trainer
Left to right - Maggie Tiernan & Helen Wilkinson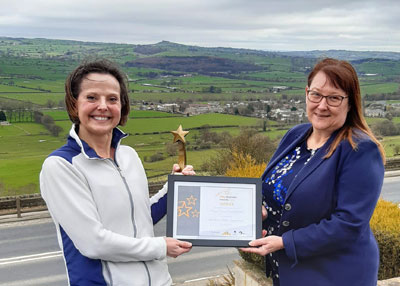 Environmental Award - Like Nana Did
Left to right - Helen Wilkinson, Jo-Ann Lyons, Simon Raybould
Covid-19 Community Award - O'Fresh for Shop Otley
Left to right - Kay Whitely, Tony Garwood, Simon Raybould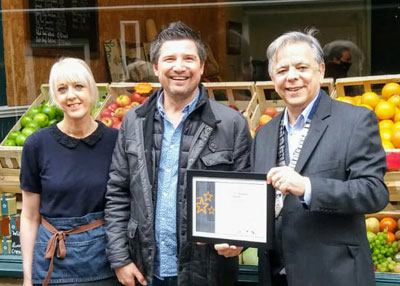 Lifetime Achievement Award - Sally Hinchliffe of Bondgate Bakery
Sponsor - Simon Raybould, Sally Hinchliffe, Tom Hatley (Chair of Otely BID)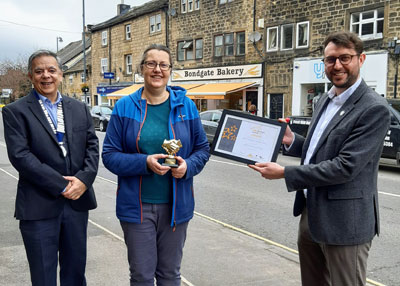 We were again delighted to have the support of the following organisations, without them this event would not be possible:-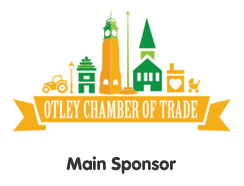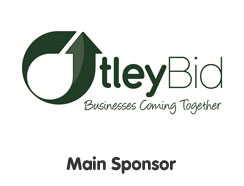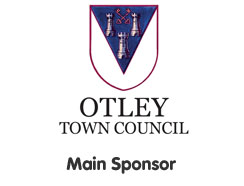 Otley Business Awards 2021 Nominees
Lifetime Achievement Award Nominees
To be announced on Friday 19th March 2021
Best Retail Award
Bondgate Bakery
The Bookshop on the Square
Courtyard Planters
Cuddle Me Too
Like Nana Did
From Odds & Ends
The Orchard Florist
Paleys Carpets
Patisserie Viennoise
Peek a Boo
JB Wilkinson & Sons Butchers
Best Pub/Bar
The Fleece
North Bar Social
The Old Cock
Otley Tap House
The Whitakers Arms
Good Service Award – Retail Businesses
Bondgate Bakery
Buon Apps Italian Restaurant & River Lounge
Chez Vin
Chippendale Tearoom
Cuddle Me Too
Dodgshons
Ivy House Botanicals & Wellbeing
From Odds & Ends
O'Fresh
Otley Pharmacy
Weegmanns
Good Service Award – Service Sector Businesses
Althams Travel
Arundel Travel
Butterfly Rose Hair Salon
Grade1 Barbers
J Smith Landscapes
L A Beauty Cabin
Maggie Tiernan Personal Trainer
Monkey Puzzle Day Nursery
Puffin Pottery
Stead & Co Architects
Tailored Dog Grooming
The Yorkshire Marketing Company
The Yorkshire Wordwright
Covid-19 Community Award
A C Fitness
Bondgate Bakery
Chippendale Tearooms
The Curious Hop
Like Nana Did
Monkey Puzzle Day Nursery
Nam Jai Thai
O'Fresh
The Rumblin' Tum Café
Weegmanns
J B Wilkinson & Sons Butchers
The Yew Tree
Best Newcomer
The Bookshop on the Square
Butterfly Rose Hair Salon
Like Nana Did
The Mews
The Orchard Florist
Best Service Sector – Business to Business
Apollo 3D
Stead & Co Architects
The Yorkshire Marketing Company
The Yorkshire Wordwright
Best Service Sector – Business to Customer
Althams Travel
Arundel Travel
Butterfly Rose Hair Salon
CC Beauty & Lashes
LA Beauty Cabin
Monkey Puzzle Day Nursery
Otley Pharmacy
Paleys Flooring
Tailored Dog Grooming
Wilkinsons Butchers
Best Apprentice
Florence Waudby @ Otley Dental Centre
Environmental Award
Like Nana Did
Best Eatery
Buon Apps Italian Restaurant & River Lounge
Chippendale Tearoom
Coffee Station
Nam Jai Thai
The Otley Burger Company
Otta's Leah
The Roebuck
Salami & co
Sift Café & Bakery
Best Kerb Appeal
The Otley Tavern
Red Pepper
Nam Jai Thai
Bay Horse Court
The Bowling Green