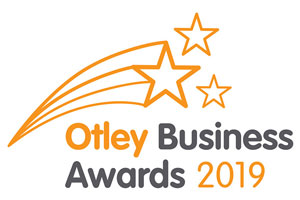 Business Awards Celebrated The Best Of Otley!
Twelve awards in total were up for grabs during a glittering ceremony which celebrated the achievements of local independent companies.
The event, now in its 5th year and formed by Otley Chamber of Trade, was buzzing with excitement with over 150 nominees, flocking to see who had won the prestigious awards.
Rachelle Atkin, a member of the Awards Committee, said "We have been absolutely blown away with how business owners and their customers have got behind this year's awards. Every year it goes from strength to strength and we are delighted that new and old businesses alike get involved each year to celebrate the wide range of fantastic independent businesses we have here in Otley.
This year we received a record-breaking 451 nomination forms, with 89 businesses being nominated, which is 20 more businesses than last year."
Nominee Apollo 3D was up for 2 awards; Best Newcomer & Best Service Sector, and when asked "Which award would mean the most to him?", owner Mark Shepherd replied, "Both would be fantastic but Best Newcomer would probably mean the most. We are really busy at the moment converting Otley into 3D! We are aiming for the World's first 3D town and Otley fits the bill perfectly. There's so much here; pubs, heritage, culture, retail & innovation. We hope it will help bring in business, tourists and footfall from around the country."
Sponsor Elspeth Harrow, Partner at Newstead & Walker Solicitors was asked: "Why did you decide to sponsor the evening and how did you get involved?" Elspeth replied "We always go along to the Chamber of Trade meetings, I'm a member of the Otley BID Board and we like to get involved in local business initiatives. We feel it's really important to promote the local business so we always like to get involved and have done since it's inception 5 years ago. People feel really valued for being nominated and it's a great event for the business community."
Rachelle adds, "This year we moved to the magnificent Otley Parish Church who pulled out all the stops to create such a fantastic celebratory evening. We are also delighted to announce that we raised an amazing £440 in the raffle which will go towards local business initiatives within the town.
The Organising Committee would like to thank the wonderful team at the Otley Parish Church, Elizabeth Keefe for the beautiful music on arrival, Red Pepper for the delicious Indian buffet, our Guest Speaker Peter Dodd, Commercial Director of Welcome to Yorkshire, Pete Edgerton from Stray FM for hosting the evening, the Stew & Oyster for providing the After Show Party where the celebrations carried on well into the evening, Christopher Winpenny for being our official photographer and everyone else who played a part in making the evening a resounding success."
We are delighted to announce the 2019 Award Winners who were all presented with their own engraved awards and personalised certificates on the evening:
Photography by Winpenny Photography, Otley.
The Award Winners
Best Newcomer Award - Apollo 3D
Sponsor - Otley Pharmacy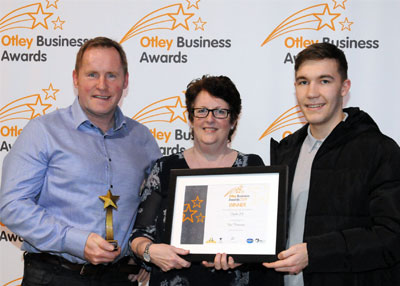 Best Food and Drink Award - The Roebuck
Sponsor - Dale Eddison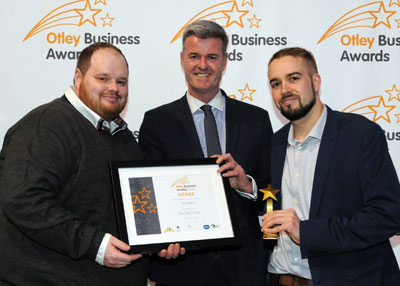 Best Retail Award - Geo Middlemiss & Son
Sponsor - Rest Assured Homecare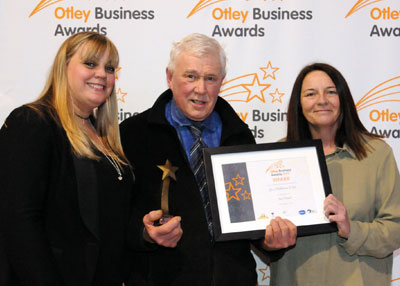 Good Service Award - Prima Blinds
Sponsor - Courtyard Planters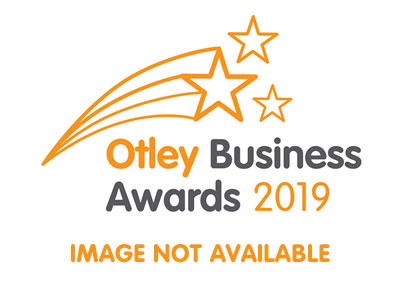 Best Small Business Award - Puffin Pottery
Sponsor - Althams Travel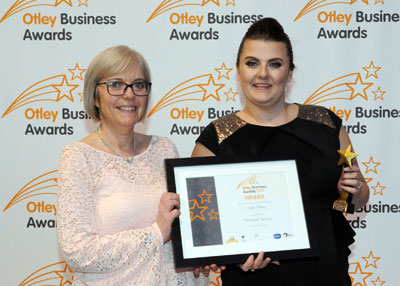 Community Award - Richard Houldsworth
Sponsor - Arundel Travel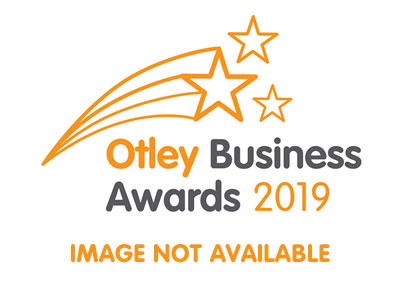 Best Café Award - Salami & Co
Sponsor - Newstead & Walker Solicitors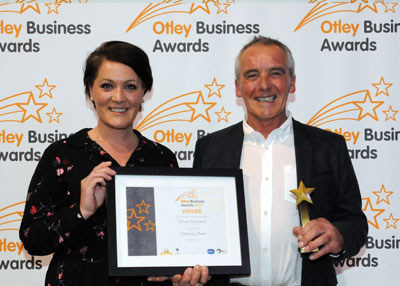 Best Apprentice/Trainee Award - Joint Winners:
Jess White from Aura Jewellery & Savanna Dabill from Dales Vetinary Centre
Sponsor - Angels Hair, Beauty & Massage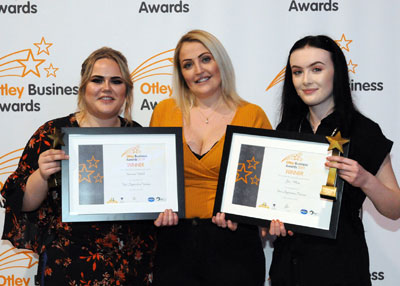 Best Large Business Award - Bondgate Bakery
Sponsor - O'Deli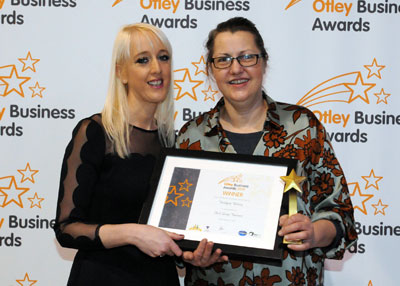 Best Service Sector Award - Otley Pharmacy
Sponsor - Bondgate Bakery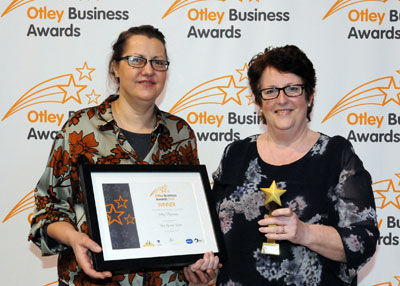 Lifetime Achievement Award - Mick Gray
Sponsor - Tim Wilkinson form Dowgill House Bed & Breakfast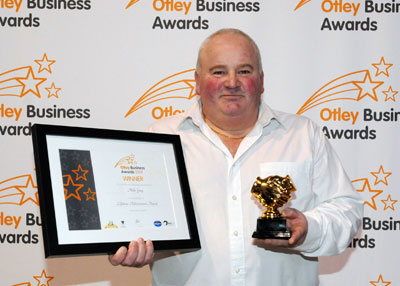 We were again delighted to have the support of the following organisations, without them this event would not be possible:-