Like Nana Did
Part of our 'Meet the Members' campaign
Meet Jo Lyons, mum of three, ex-maths lecturer, and now the owner of Like Nana Did, Otley's refill grocery store, on Orchard Gate.
Jo is a realist - she doesn't preach about zero waste and she knows she has to compete with supermarkets. Her products are reasonably priced, with many cheaper than you'll find in Asda or Sainsbury's. She doesn't hate plastic - as long as it's being used and reused! She knows no one can really achieve zero waste so the point of the shop is to give us an opportunity to make some better, more conscious choices.
Four years ago Jo was teaching maths to scientists at Leeds Uni. She and her husband Chris had always fancied the idea of starting a new business and were having growing discussions at home about waste, recycling, and smarter ways to shop.
With memories of her Nana taking her to their local 'fill and save' in Durham, Jo decided to open her own refill shop in the heart of Otley.
It was well researched; from ethical supply chains to help and support from Buy The Kilo and Weighsted - Jo has created an eco haven, just off the cobbles of New Market.
Like Nana Did sells herbs, spices, pasta, couscous, dried pulses, oil, household products, dental products, pet products, flour, pick n' mix, soap, washing detergent, shampoo, body lotion, and much more...
The shop is an easy, welcoming, and feel-good environment that everyone should give a try - just remember your tubs and jars!
Like Nana Did also won the Best Newcomer 2020 at the Otley Business Awards, a real inspiration to those who want to start their own business in Otley.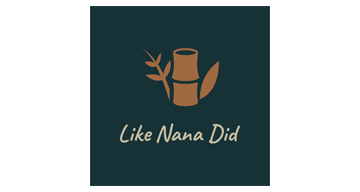 Like Nana Did

Contact:
Jo Lyons
Category:
Eco-friendly Shopping
Description:
Zero waste/refill shop
Address:
14 Orchard Gate, Otley, LS21 3NX
Website:
www.likenanadid.co.uk
Phone:
07932 667981