Lynda Philips Clinical Hypnotherapy
Part of our 'Meet the Members' campaign
Lynda Phillips is a highly qualified clinical hypnotherapist based here in Otley.
Forget people on stage acting like chickens & dogs… this is legitimate Hypno and psychotherapy which focuses on brain science, symptomology and looking forward to finding practical solutions to issues that you might have tried and failed to fix in other ways.
Lynda discovered hypnotherapy when working as a Deputy Head - her job was high pressure, she'd suddenly lost her long-term partner and her confidence. Feeling incredibly depressed and becoming more reclusive, Lynda met a hypnotherapist by chance who had visited her school and within just a few sessions they helped her turn her life around.
Inspired to help others after her positive experience, Lynda has since left school teaching, gained her hypnotherapy degree, and become Level 5 accredited in her field. She now runs her practice from Chevin Mill in Otley and is a hypnotherapy lecturer at Leeds University.
Hypnotherapy can help with all manner of issues including anxiety and depression, IBS, insomnia, weight management, and sports performance - to name just a few!
For more information about Lynda, her practice, how she can help, and her pricing, please visit lyndaphillipshypnotherapy.co.uk
#otley #otleychamberoftrade #chamberoftrade #chamberofcommerce #otleybusiness #shoplocal #shopotley #yorkshire #yorkshirelife #supportlocal #hypnotherapy #mentalhealth #lyndaphillipshypnotherapy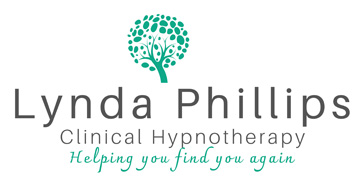 Lynda Phillips Clinical Hypnotherapy

Contact:
Lynda Phillips
Category:
Health & Well Being
Description:
Mental health and wellbeing
Address:
Suite 1, Chevin Mill, Leeds Road, Otley, LS21 1BT
Website:
www.lyndaphillipshypnotherapy.co.uk
Phone:
07809106189
Members' Special Offer



I am offering a free 15-minute telephone consultation for people interested in finding out more about whether Hypnotherapy could help them.
Please quote this page when redeeming