Pilates in Motion
Part of our 'Meet the Members' campaign
Tucked away in Bay Horse Court, is this small but perfectly formed Pilates studio - owned & run by Gaynor Coward.
Pilates in Motion has been open for over 4 years, set up by Gaynor, a contemporary dancer who moved to Otley from Bristol.
Gaynor spent 14 years dancing & touring with the Cholmondeleys, before having children and a bad knee injury prevented her from continuing the lifestyle.
Not to be set back, she quickly retrained and now teaches Pilates both for strength & physical maintenance, but also for injury prevention and rehabilitation.
Many Otley residents know Gaynor for her fantastic floor classes in venues around town - Otley Courthouse, Beech Hill Church and the Bridge Church, but few people know about the excellent Pilates reformer machines she has in her studio.
Gaynor's Pilates techniques and teachings are a completely safe form of exercise, for ages 16+, all abilities, weight & fitness levels - particularly great for runners & golfers wanting to help hips & knees! She is also kindly offering 25% off your first session.
For more information contact Gaynor on 07970116408 or visit her Facebook page.
#otley #otleychamber #chamberoftrade #chamberofcommerce #otleybusiness #shopotley #supportlocal #pilates #pilatesuk #pilatesleeds #running #golfing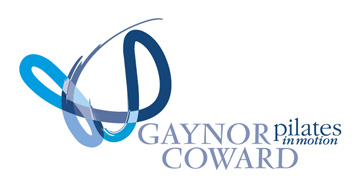 Pilates in Motion

Contact:
Gaynor Coward
Category:
Healthcare & Wellbeing
Description:
Pilates equipment studio classes and pilates matclasses.
Address:
Suite 3, 1st floor, 7 Bay Horse Court, Otley, LS21 1SB
Website:
www.gaynorcoward.pilatesnearyou.co.uk
Phone:
07970 116 408
Members' Special Offer



25% OFF your first one-to-one booking for any member

Please quote this page when redeeming