Soft Options
Part of our 'Meet the Members' campaign
Soft Options has stood in its prime location on Westgate in Otley for nearly 20 years, but was given a new lease of life around 5 years ago when current owner Helen Green purchased the business.
Helen's background is textile design and buying, she studied at Huddersfield University and has since worked for companies such as Arcadia and Stylo (Barratts) learning her craft and building experience in interior design too.
Now with her team - Sarah, the two Sues, and fitter Brent, Helen is taking Soft Options to new strengths offering interior design services, paint, wallpaper, curtains, blinds, and a huge range of homeware accessories and gifts. They pride themselves on being friendly, approachable, and offering an excellent and flexible service.
The stunning window displays have been known to cause car accidents at the junction, but you've only got to step inside (walk-ins are very welcome!) to see Helen's array of fabric samples, wallpaper samples, cushions, candles, lamps, and more…
Helen is open every day until the 23rd including this Super Sunday. The 2022 fabric collections have already started arriving and there are lots of Christmas gift options so please pop in and have a browse!
@softoptions #otley #otleychamberoftrade #chamberoftrade #chamberofcommerce #otleybusiness #shoplocal #shopotley #yorkshire #yorkshirelife #supportlocal #supersunday #visitotley #softoptions #fabric #textile #interiordesign #glamdecor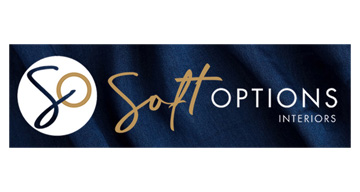 Soft Options

Contact:
Helen Green
Category:
Furnishings & Furniture
Description:
Retail Soft Furnishings
Address:
12/14 Westgate, Otley, LS21 3AS
Website:
www.softoptionsotley.co.uk
Phone:
01943 462428