Sweet Treats
Part of our 'Meet the Members' campaign
Sweet Treats has been one of Kirkgate Arcade's best hidden gems for many years, but over the past 4 years Sally Waterhouse and partner Ian Bedford (pictured), have turned this little sweet shop into a multi-faceted business and one of Otley's biggest Covid success stories.
Whilst Ian is 'The Face' of the shop and loves serving his many and long standing customers, Sally has grown the business on Facebook with her sweetie cones, boxes, hampers, wedding tables, classic pick 'n' mix and sourcing confectionery from across the pond.
They turned the shop into a packing station during lockdown and Ian delivered to Otley, Pool, Burley, Menston, Guiseley and Pudsey - and they haven't looked back. Now you can get your sweets either in the shop or delivered with a minimum spend of £5 via their Facebook page!
We challenge you to try and find something they don't stock or can't get hold of - you won't!
#otley #otleychamberoftrade #chamberoftrade #chamberofcommerce #otleybusiness #shoplocal #shopotley #sweetiehampers #sweetiecones #picknmix #sweettreatsotley #yorkshire #yorkshirelife #supportlocal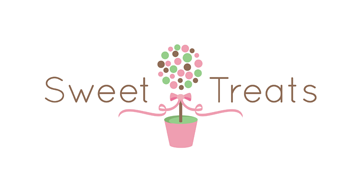 Sweet Treats

Category:
Food, Drink & Eating Out
Description:
Sweets, Drinks and Ice-cream
Address:
4 Kirkgate Arcade, Otley, LS21 3HW
Website:
www.sweettreatsshop.com
Phone:
0781 345 3523