Winpenny Photography
Part of our 'Meet the Members' campaign
A family run business since 1971
Christopher Winpenny entered the family business in 1988 with a background of working in photography since 1975. The business was started in 1971 by his father Edward (a former Chamber President) and his mother Hazel, the photography studio is now in its 50th year and standing firm in Otley's business ensemble.
Don't be fooled by its traditional appearance - Christopher has stayed ahead of the curve and continually introduced new digital methods to the business over the last couple of decades.
Specialising in digitisation of video, cine film, and slides, Christopher does most of his work from his home studio, while the digital restoration, commercial, PR & portrait photography along with passport images for both the UK and many foreign countries continue to be done on-site at Otley. His knowledgeable staff members Karen and Julia, help with the running of this international business.
To enquire contact Christopher on 01943 462597 or use the contact form at www.winpennyphotography.org.uk, or call in to see the team at 3 Wesley Street.
#otley #otleychamberoftrade #chamberoftrade #chamberofcommerce #otleybusiness #shoplocal #shopotley #winpennyphotography #photographyyorkshire #yorkshirelife #commercialphotography #cinefilm #photorestoration #digitalprint #leedsphotographer #yorkshirephotographer #campaignshopindependent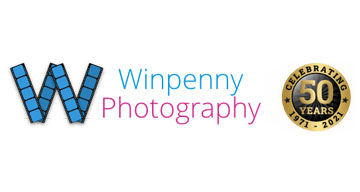 Winpenny's Photography
Category:
Photography & Video Services
Description:
Wedding - Portrait - Commercial - P.R. - Social and Corporate events - Video filming of events/ plays. Cine film & video tapes transferred to DVD. Film & digital image printing service. Old or damaged photographs digitally restored. Studio quality UK & Foreign Passport / ID photos. Professionals for over 40 years.
Address:
3 Wesley Street, Otley, LS21 1AZ
Website:
www.winpennyphotography.org.uk
Phone:
01943 462597
Members' Special Offer



20% discount on video transfer for Chamber members only
Please quote this page when redeeming